Fire Safety Tip
Summer is here and with it comes the opportunity for thunder storms, tornadoes, and other inclement weather.  Here are some tips to help you stay safe:
Seek shelter inside a building that is structurally sound, away from windows, and other openings where you may be at risk of being hit with flying debris (basements and bathrooms are usually a safe place to take shelter when necessary)
Always use a flashlight- NOT a candle- for emergency lighting
Treat all electrical wires as if they are live! Lightning can energize appliances and even small pools of water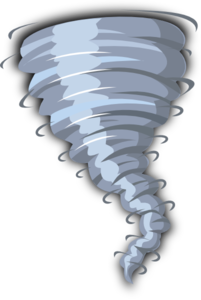 News & Events
Fire Safety Welcomes Co-Op Students
We are pleased to welcome Coulter Feltz & Samantha Awad to our team for the summer! (Read More)
---
The live burn will take place on UC Hill on September 2nd, 2014 at roughly 1PM and 4PM. (Read More)
---
Summer is in full swing and Fire Safety is keeping busy, as usual.  Click here to read more about what he have been up to.
---
Thank-you to all BET members who made it out to one of our training sessions.  The updated information can be found
here
. 
---